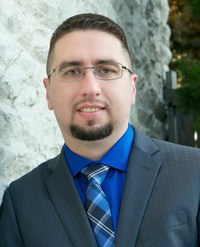 Hello. My name is Kennith Hatfield. I am a lifelong native of Maryland. I have lived in numerous areas including Olney, Poolesville, Rockville, Frederick, and Now Westminster MD. My love for MD runs deep. I mean come on we have 2 professional football teams; The Baltimore Ravens and the Washington Redskins. We have 2 professional baseball teams; The Baltimore Orioles and the Washington Nationals. We have beaches, we have mountains, we have cities, we have towns, we have farms. We have the best of all worlds right here in our own backyard. We have foods that doesn't compare to anywhere else in the country including Crabs, Shrimp, Sweet corn, and we cant forget Old Bay! I cant imagine living anywhere else. Really, I couldnt! Maryland is my lifelong home and if you currently live here or not you will fall in love with all it has to offer!
I have been in the real estate services business in several capacities over the years.
2001 - 2009 I was not only a Realtor® but managed a successful Real Estate Brokerage in Frederick Maryland.
2009 - 2014 I served as both a Loss Mitigation Underwriter and Later as a Loan Origination Undewriter for a large national bank.
In 2014 I have now returned to what I know and love which is Real Estate. I love being able to help Buyers & Sellers achieve their goals.
The knowledge I have gained during my brief absence from Real Estate sales not only benefits myself but it benefits you the customers! If you and your family are in fear of losing your home or you're upside down in your mortage I have first hand knowledge of the options that are available to you or If you are buying your first home I have first hand knowledge of the investor guidelines and the qualifications needed for you to be successful.
I have a strong knowledge of the current real estate market not just in the Westminster, Frederick, Poolesville, Rockville, and Sykesville but throughout Maryland. My longevity and confidence comes from my real estate services to a great many buyers and sellers, and their recommendations to others that result in repeat and referral business that keeps me productive and successful.
As a full service real estate professional, I work with buyers, sellers and investors in real estate transactions spanning all of the price ranges and property types. Residential Single Family – My residential single family services connect buyers with sellers every day, and I do it with professionalism and a total dedication to my clients. This property type is the majority of my market transactions, but by far not the only one in which I have expertise. Condominiums – While condominiums are residential, they're a very different market focus, and I am an expert in evaluating condos and helping buyers and sellers to cope with the special financing and homeowner concerns for this property type. Multi–family – Investors are great clients for me. Multi–family properties are a very unique market. The detailed return on investment and valuation calculations investors need to evaluate properties for rental are second nature to me. Commercial – Whether it's a shopping mall, a small office building or a restaurant space, I'm your commercial property specialist. Contact me for your commercial property needs.
Vacant Land – Land is a very special property class. It's relatively easy to show a gourmet cook a wonderful commercial kitchen in a home and see their eyes light up. It's more of a challenge to help a buyer or seller to realize the potential in a piece of land.
Call me at 240-409-8279 or email me to start a discussion of your needs. Or, fill out this quick form and tell me about your property interests and an overview of your needs.
"Premium Service with Maximum Results!"